Interested in learning more about who we are and what we do? Check out our team below to find out more!
LTFS Staff
Our staff members!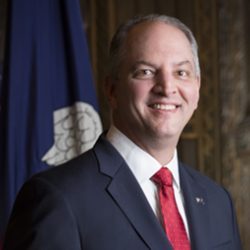 John Bel Edwards
56th Governor of Louisiana, in office since 2016.
Governor Edwards graduated in 1988 from the United States Military Academy at West Point. The governor served eight years as an Airborne Ranger on active duty with the United States Army and commanded a rifle company in the 82nd Airborne Division at Fort Bragg, North Carolina. He went on to graduate Order of the Coif from Louisiana State University Law Center and set up a civil law practice in his home town of Amite.
In 2008, he was elected to the Louisiana House of Representatives from District 72, where he served for eight years until the voters of Louisiana elected him governor in November 2015.
Billy Nungesser
Lieutenant Governor of Louisiana
William Harold "Billy" Nungesser, the 54th and current Lieutenant Governor of Louisiana, since January 11, 2016. In that role he is second in command in the executive branch, and the state's ambassador as Commissioner of the Louisiana Department of Culture, Recreation and Tourism.
John Schroder
State Treasurer
John Schroder was elected Louisiana State Treasurer on November 18, 2017. As Treasurer, he oversees the state's $6 billion investment portfolios. He also chairs the Louisiana State Bond Commission and returns millions of dollars in unclaimed property to Louisiana citizens.
Kevin Richard
Louisiana Department of Revenue - Secretary & Chairman of the Louisiana Tax Free Shopping Commission
Over the past several years Secretary, Kevin Richard, served as director of the Field Audit Income Tax Division and the Audit Intelligence Team, and as Revenue Tax Auditor Manager of the Houston District Office. He has been with LDR since 1994, beginning as a Clerk II in the New Orleans office. Kevin has worked in nearly every enforcement and audit position in the agency. In his new role, he supervises Litigation, Policy & Legislative Services, Business Services and the Office of Charitable Gaming. Kevin earned a degree in Business Administration from Southern University and a Master of Business Administration from Texas A&M. He is a certified public accountant.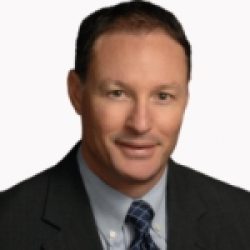 Thomas P. Spiers
Commissioner, New Orleans World Trade Center
Tom Spiers has been professionally involved with healthcare administration for the past 18 years; currently, he serves as the Chief Operating Officer for a large private group practice in Jefferson Parish and has previously served as an Assistant Dean among other senior positions within a large university healthcare system.
Tom also owns a wine brokerage company, Las Pampas Wines, which he founded in 2001; importing wine from South America and Europe.
He currently maintains part ownership in a hotel acquired in 2008, along with other real estate holdings located in Jefferson Parish as well as out of state.
He has also owned and operated a restaurant franchise in the New Orleans metropolitan area and has helped start a fully operational distillery in New Orleans.
He has served as an Adjunct Instructor at LSUHSC, and volunteers instructional time at the Tulane A.B. Freeman School of Business.
He has been involved in supporting the entrepreneurship movement in the New Orleans area as an angel investor in the Biomedical and Food and Beverage sectors and has provided professional expertise to the Idea Village serving as a judge on seed money panels.
Tom holds an MBA from Tulane's A.B. Freeman School of Business and a BBA in Finance from Loyola University. He currently serves on several boards and at present is serving a 2-year term as the Chairman of the World Trade Center of New Orleans.
Tom is married to his wife, Lacey Montgomery Spiers, who is also a native of New Orleans. The couple has two daughters and the family resides in Metairie, LA.
Julie Stokes
Former State Representative Julie Stokes gained traction early in the business community as a CPA, a small business owner, and a leader within many organizations, such as the Jefferson Chamber, the LCPA, the YLC, the Regional Transit Authority, the University of New Orleans and various civic and economic development entities. Over her seven years of service in the Louisiana Legislature, Julie Stokes gained a strong reputation as non-partisan policy advocate and a cancer survivor. Mrs. Stokes gained significant experience with the Louisiana budget, comparative state tax policy, oversight of legislative audit, Louisiana's economic development incentives, and Louisiana's Department of Health policies. After receiving numerous accolades for her work in the Legislature and then leaving public life behind in 2020, Mrs. Stokes has opened Flame Consulting to continue supporting projects that she is passionate about, like cancer advocacy and helping worthy causes and organizations with fundraising, strategic planning and consulting.
Chairman
The great men and women of the organization.
Doug Bourgeois
Louisiana Office of Tourism - Assistant Secretary
"I am honored to be selected by Lt. Governor Nungesser to serve the state in this role," said Bourgeois. "Through my years with the state tourism office I've had the opportunity to travel to every part of Louisiana and I've experienced firsthand all the great people, places and stories that make Louisiana so special. I look forward to leading our state's efforts in the marketing and promotion of these assets to the rest of the country and world."
Laura Lapeze
Louisiana Department of the Treasury - Chief Financial Officer
I am happy to serve on the board for the Louisiana Tax Free Shopping Commission